Tradition meets innovation
The range of products offered by MPG Optische Werke GmbH extends from conventionally manufactured mineral and organic single and multifocal lenses to eyewear lenses manufactured using free-form technology.
Founded in 1949 in northern Germany, we have developed into a modern, efficient full-range supplier in the field of spectacle lens production on the European market through constant innovations.
We manufacture lenses of the highest quality, combining state-of-the-art technologies with traditional craftsmanship.
Over 1,800 satisfied optical partners in Germany and Scandinavia
To demonstrate our claim to high quality and the best service every day, more than 100 employees accompany the production process. Our customer service and field service team is at your disposal for order acceptance and in daily consultation.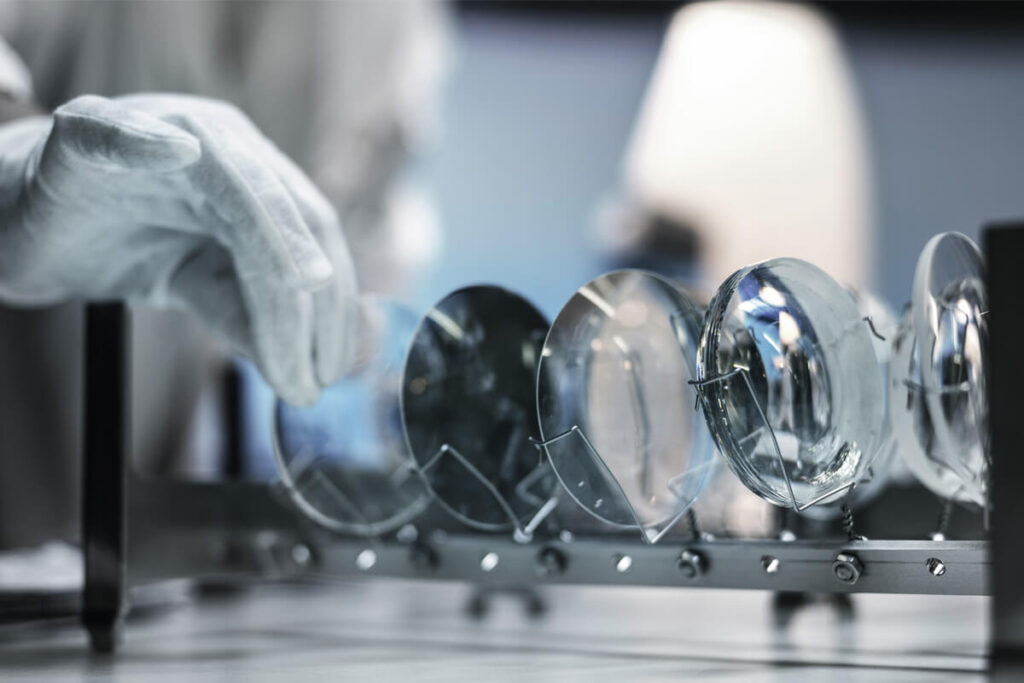 We are happy to assist you
Our field service team provides customers with advice and sales support, and our customer service team provides convincing customer contact every day with its fast processing of orders and enquiries.
Please contact our service centres for more information!
Monday to Friday, 08:30 to 18:00